Sö 279 - Strängnäs
Jun 20, 2021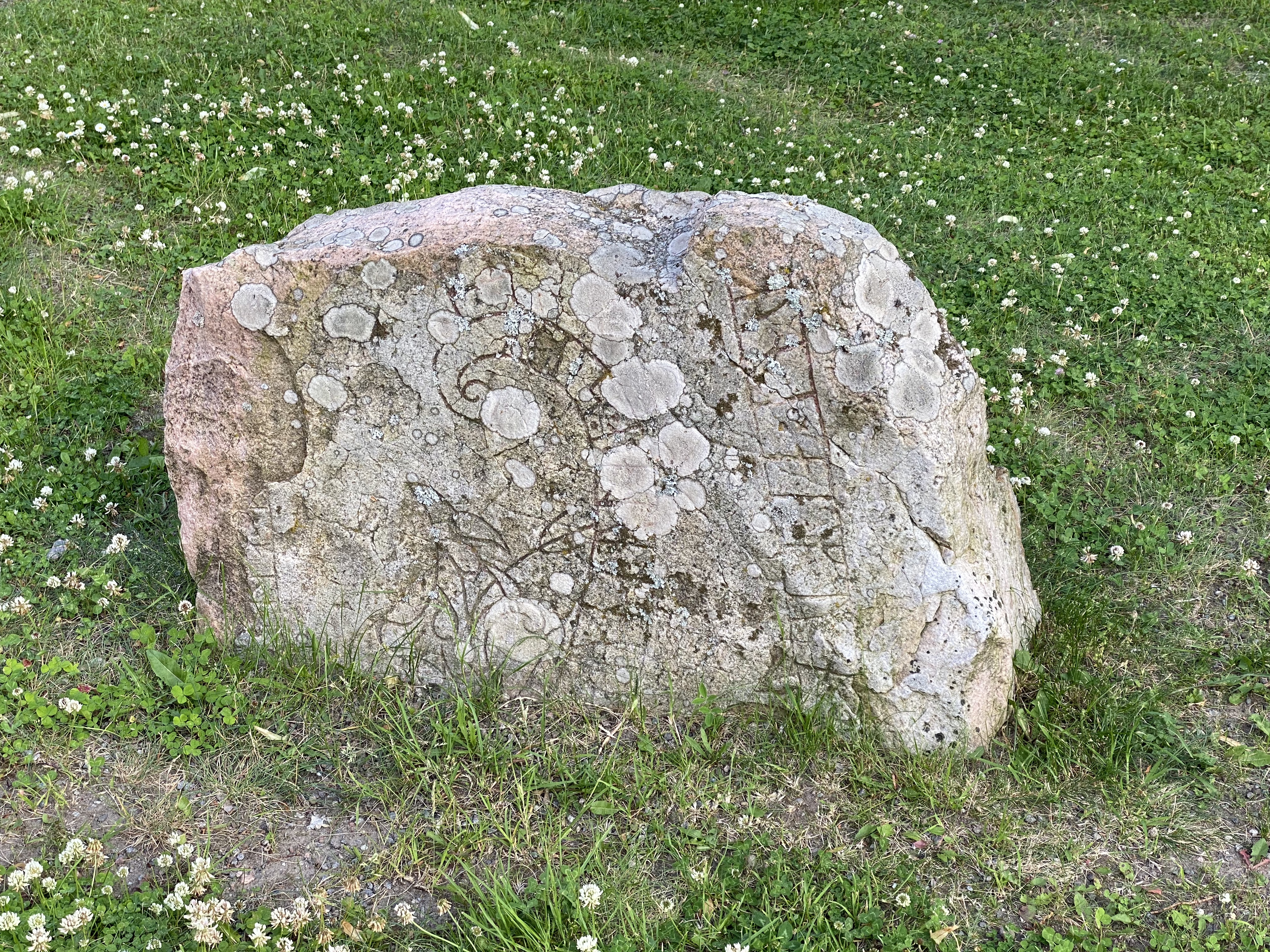 Strängnäs, Södermanland, Sweden
The runestone fragment Sö 279 is not used as part of the wall of Strängnäs cathedral, but stands freely close to the main entrance.
It mentions the sons of Amund, and something happened to the south in Serkland. This could possibly be about Ingvar himself, and his brother Harald.
The original position of this runestone is not known.
Inscription
ᛅᛁ… … …ᚢᛅ ᛬ --ᛅ- … …ᚢᚾᛁ … ᛅᛁᛘᚢᚾᛏ… …ᛋᚢᚾᛅᚱᛚᛅ ᛫ ᛅ ᛫ ᛋᛂᚱᚴᛚ…
Latin transliteration
ai… … …(u)a : --(a)- … …uni ⁓ aimunt… … sunarla : a : se(r)kl…
Old norse transcription
Ei… … [hǫgg]va [st]e[in] … [s]onu Eimund[ar] … sunnarla á Serkl[andi].
Translation
"Ei-… … the stone cut … Amund's sons … to the south in Serkland."
Location
Photos
References