Day 4 - South of lake Mälaren
On the south side of lake Mälaren, I visited no less than 10 runestones or fragments. This was probably the longest day of my runestone rides this summer.
On the lawn of the castle Gripsholm stands the most famous of the Ingvar runestones.
Four of the runestones at the cathedral in Strängnäs are about Ingvar the Far-Travelled. Three of them are incorporated into the cathedral walls. A smaller fragment stands on the lawn in front.
The church in Jädraås was under renovation. The runestone there was protected by a wooden box.
Twitter thread
I'm about to embark on another motorcycle trip to visit runestones telling the story of Ingvar the Far-Travelled.#IngvarVittfarne #Vikings #Runestones

— Runestone Rider (@ollej) June 20, 2021
Route map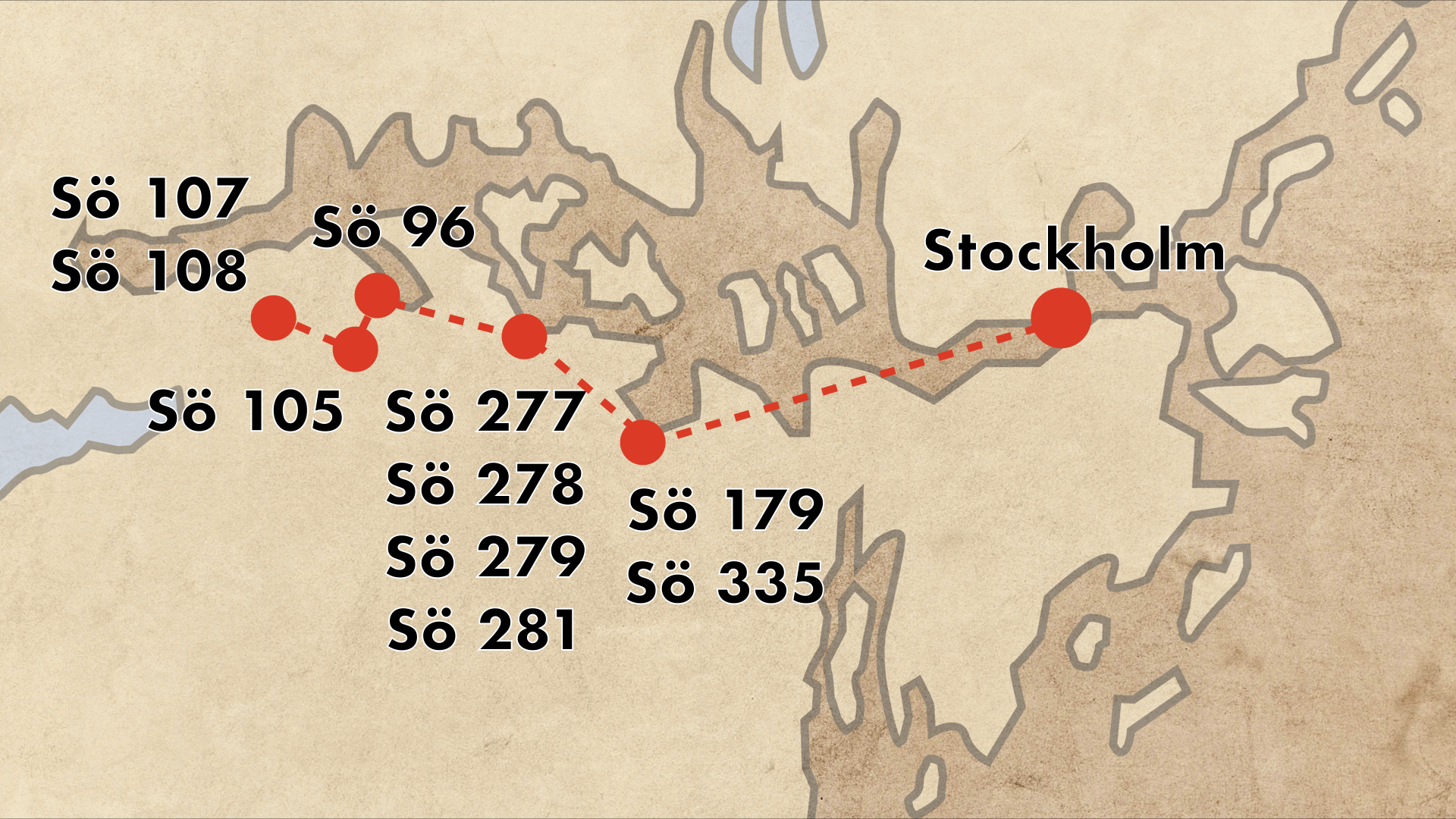 Runestones