Almost a thousand years ago, Ingvar the Far-Travelled set sail with thirty viking ships from the Stockholm region. They sailed east to open up a trade route to Serkland near the Caspian Sea.
We still now about this viking campaign from the icelandic viking saga Ingvar the Far-Travelled. It tells tall tales about fights with giants and dragons.
Ingvar sailed east over the Baltic sea, then south on the rivers Neva and Volchov to Holmgård, modern day Novgorod in Russia. From there they continued south on the rivers Lovat and Dnieper to Konugård, modern day Kiev. They had to pull their boats on land past strong rapids.
For three years, they stayed with King Jaroslav the First in Konugård. The trip then continued on a river east from Gårdarike. There they met the queen Silkesiv, and later helped the king Jolf in a battle against his brother. They make it as far as the Caspian Sea before they turn back.
Ingvars trip ended disastrously. Only a single ship returned to tell of Ingvars death in Serkland in the year 1041. Most died of an epidemic as they started their long journey back home.
Today, about 25 to 30 runestones remain in the area around Stockholm and lake Mälaren, telling the same story about that fateful trip. No other single event has as many runestones raised after it.
This summer I spent eight days riding my motorcycle to visit as many of these runestones as I could.
In total, I visited 30 runestones about Ingvar the Far-Travelled's epic journey. Altogether, I rode 2300 kilometers on my Harley Davidson Street Bob.
My next trip will be to visit all the Varangian runestones. These tell the story about the vikings who worked as the imperial guard in Constantinople.
Twitter thread
Almost a thousand years ago, 30 viking ships set sail from the Stockholm area. Led by Ingvar Vittfarne, they travelled east to open up a trade route to Serkland near the Caspian Sea. #IngvarVittfarne #Vikings #Runestones
1/

— Runestone Rider (@ollej) June 6, 2021
Map of Ingvar runestones in Stockholm region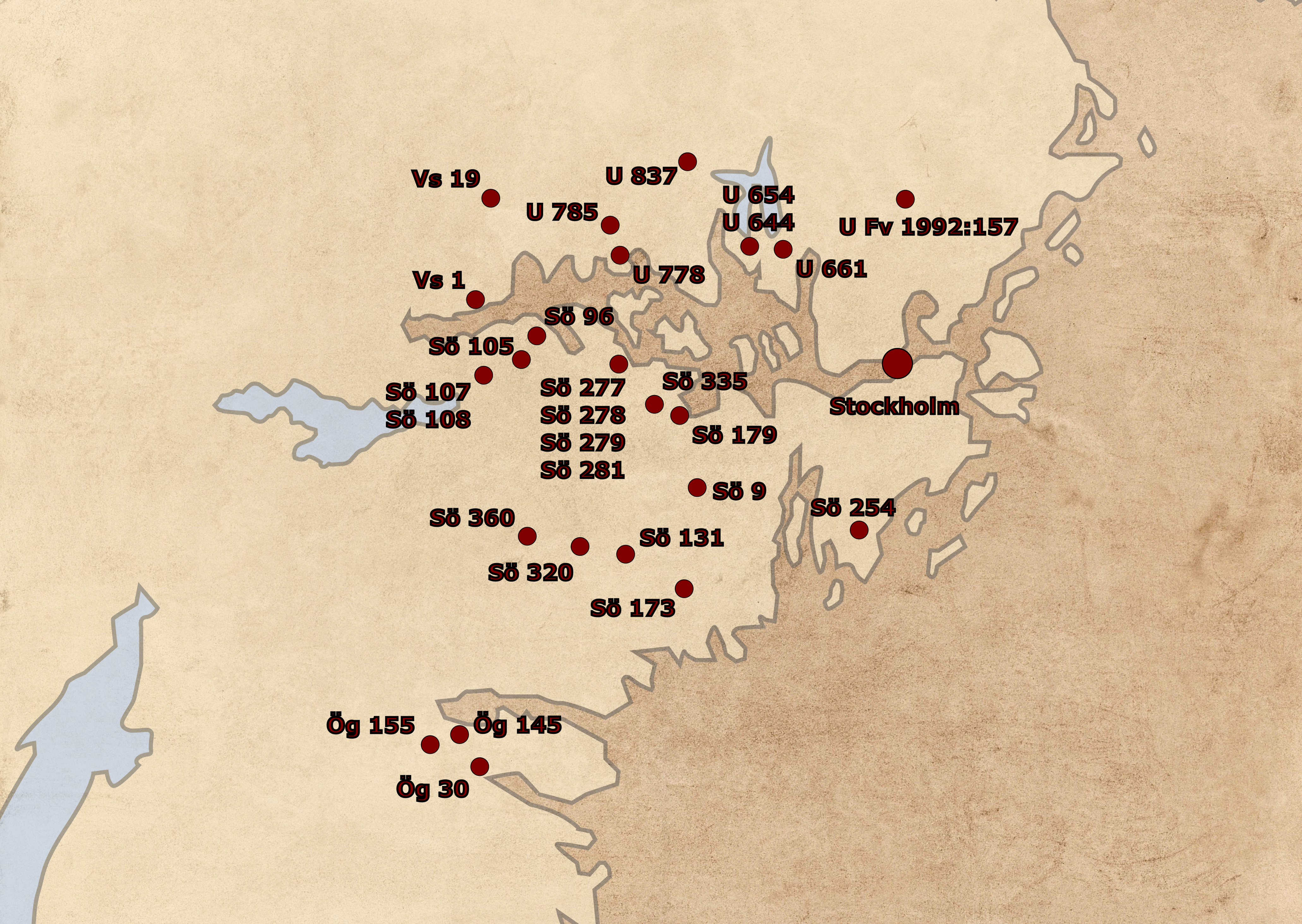 Runestones